Booksavers of Virginia – A New Life For Books, Hope For The World
Booksavers of Virginia is a non-profit used bookstore selling used books in Harrisonburg, VA, benefiting Mennonite Central Committee (MCC). MCC, established in 1920, provides aid and relief around the world such as agricultural development, job creation, peacemaking and justice, reforestation and water projects.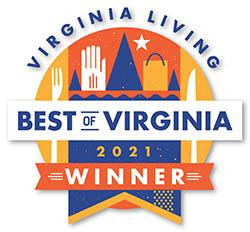 Thousands Of Titles At Amazing Prices!
Our retail bookstore offers options in every genre at competitive prices. thousands of titles at amazing prices! Come in and browse our many book sections as well as movies and music. We carry vinyl records, DVDs, CDs, magazines and cards, along with many other unique items. We have an extensive local section with several about the history of the beautiful Shenandoah Valley.
Shop Online From Anywhere In The World
Booksavers also has nearly 30,000 titles for sale online. You'll find a little bit of everything there, ranging from new releases to old collectibles. Check out our shops:
100% of our collected and donated material stays out of the landfill!
All unsaleable books (after they are given a fighting chance!) are recycled! The paper is graded, spines are cut off and then all parts are shipped out for a new life!
Volunteers Make Booksavers Possible
How in the world are we able to handle thousands of books on a weekly basis? One lovely word – VOLUNTEERS! We have volunteers helping with almost every aspect of our organization – pricing, sorting, researching, shelving, recycling – the list goes on! If you, or anyone you know, would like to volunteer with Booksavers, please contact our Executive Director, Sue Nelson.
Educational Materials for Home School, Teachers, and More!
Booksavers of Virginia has an extensive Education Department. We provide textbooks, consumable workbooks, and library books for grade levels PK-8, in Math, Science, History, and English/Grammar. We have many student and teacher resources, manipulatives, and early readers to enhance any home or classroom experience. Come in and browse today!
Every Purchase is a Gift to the World
Items purchased at Booksavers of Virginia contribute toward Mennonite Central Committee's relief, development and peace endeavors in 60 countries around the world. Our thrift store also supports a number of local organizations that support our community's most vulnerable populations.
Donate Your Used Books and other Media To Give Them New Life
We accept books and audio books, DVDs, CDs, LPs, cassettes, magazines, educational materials, and unused greeting cards.
We have a limited capacity to pick up bulk books.  If you or your school or library is interested in arranging a pick up, please contact our Team Leader.